Gettysburg Images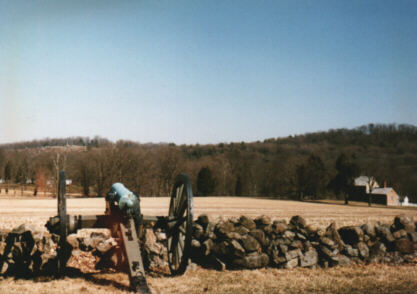 Welcome to my Gettysburg Image Archive. A good many of these pics were taken about 3 years ago. Since then, i've got a better camera and hope to replace some of the darker ones. As I take more trips down there, I'll post more pics. This site is divided into three catagories. 1)Excursions: Images of trips that I've taken (newest pictures HERE!), 2)The Gettysburg Image Archive (where ALL of the Gettysburg images are located), and 3) Other Civil War sites (all of the pics I've taken at Civil War places other than Gettysburg). Also, don't forget about my Gettysburg ghost experience. Thanks for visiting, and feel free to let me know what you think.
-Eric
email


Excursions:
Images of trips that I've taken.

Gettysburg Image Archive


Other Civil War Sites

Gettysburg Ghost Experience




Back to Even in Summer




None of these pictures are or will ever be copyrighted. Feel free to use any of them for anything at all. However, please email me telling me that you have though, just so i can see it. Thanks.